The list of speakers in Tampere Conversations 2022.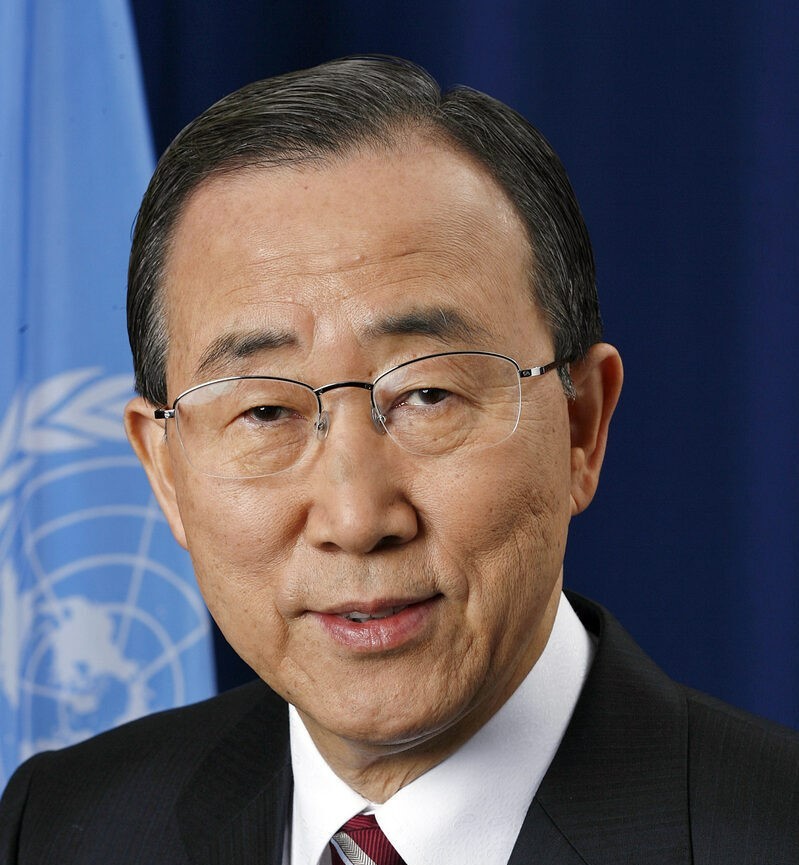 Ban Ki-moon
Chairman of Ban Ki-moon Foundation for a Better Future. 8th Secretary-General of UN.
Mr. Ban served as the Chairman of Presidential National Council on Climate and Air Quality (NCCA) (2019-2021). In 2018, Mr. Ban was elected as the Chairman of Boao Forum for Asia. Mr. Ban, along with former President of Austria Mr. Heinz Fischer, was inducted as Co-Chairs of the Ban Ki-moon Centre for Global Citizens in Vienna, Austria. Mr. Ban is the Chair of the Global Center on Adaptation, an international organization hosted by the Netherlands. Mr. Ban Ki-moon was also elected as Chairman of IOC Ethics Committee in September 2017. Mr. Ban served as the Honorary Chairman at the Institute of Global Engagement & Empowerment at Yonsei University (2018-2022). In February 2018, he was elected and has been serving as the President of the Assembly & Chair of the Council of Global Green Growth Institute (GGGI).
Currently, he is the chairman of Ban Ki-moon Foundation for a Better Future and the Distinguished Chair Professor and Honorary Chairman of the Future Strategy Institute at Seoul National University.
Prior to these appointments, Mr. Ban served two consecutive terms as the Secretary General of the United Nations (2007-2016).
Throughout his tenure at the UN, Mr. Ban strove to be a bridge builder, to give voice to the world's poorest and the most vulnerable people, and to make the Organization more transparent and effective. He successfully pressed for action to combat climate change – an effort that culminated in the adoption and rapid entry into the landmark Paris Agreement in 2016. Mr. Ban worked closely with member states of the UN to shape the 2030 Agenda for Sustainable Development and to establish UN Women, which has been advancing the Organization's work for gender equality and women's empowerment. Mr. Ban also launched major efforts to strengthen UN peace operations, to protect human rights, to improve humanitarian response, and to prevent violent extremism and to revitalize the disarmament agenda.
At the time of his appointment at the UN, Mr. Ban was the Minister of Foreign Affairs and Trade of the Republic of Korea. His 37 years with the Ministry included postings in New Delhi, Washington D.C., and Vienna, and responsibilities for a variety of portfolios, including Foreign Policy Adviser to the President, Chief National Security Adviser to the President, Vice Minister, Deputy Minister for Policy Planning and Director-General for American Affairs. Mr. Ban has also been actively involved in issues relating to inter-Korean relations by serving as Chairman of the Preparatory Commission for the Comprehensive Nuclear Test Ban Treaty Organization.
Mr. Ban received a bachelor's degree in international relations from Seoul National University in 1970. He earned a master's degree in public administration from the John F. Kennedy School of Government at Harvard University in 1985.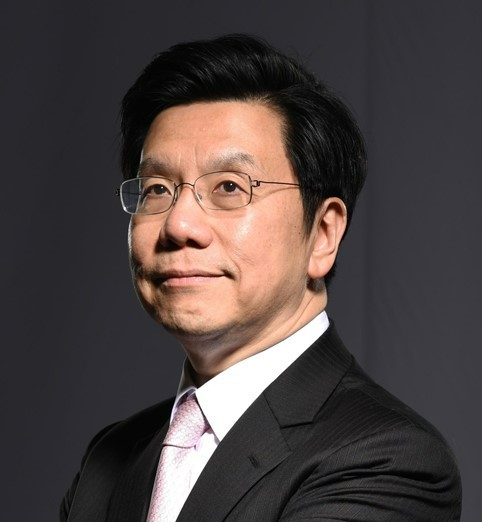 Kai-Fu Lee
Dr. Kai-Fu Lee is a venture capitalist, technology executive, writer, and an artificial intelligence expert. The Chairman and CEO of Sinovation Ventures and President of Sinovation Venture's Artificial Intelligence Institute, Dr. Lee was the Vice President of Google, President of Google China and previously held executive positions at Microsoft, SGI, and Apple.
A prolific author, Dr. Lee has published eight books to date: "Artificial Intelligence" 2017, "Seeing Life Through Death" 2015, "Weibo Changing Everything" 2011, "Making A World of Difference 2009″, "To Student With Love" 2007, "A Walk Into The Future"  2006 and "Be Your Personal Best" 2005. His latest book, "AI Superpowers: China, Silicon Valley, and the New World Order" 2018, has become a New York Times, USA Today, and Wall Street Journal Bestseller.
Graduating from Columbia University summa cum laude, Dr. Lee earned his Ph.D. in computer science from Carnegie Mellon University in 1998, where he remained as faculty staff member until 1990. Joining Apple Computers as a principal research scientist, he led research and development on the projects responsible for the Apple Bandai Pippin, PlainTalk, Casper, and GalaTea speech systems for Mac Computer.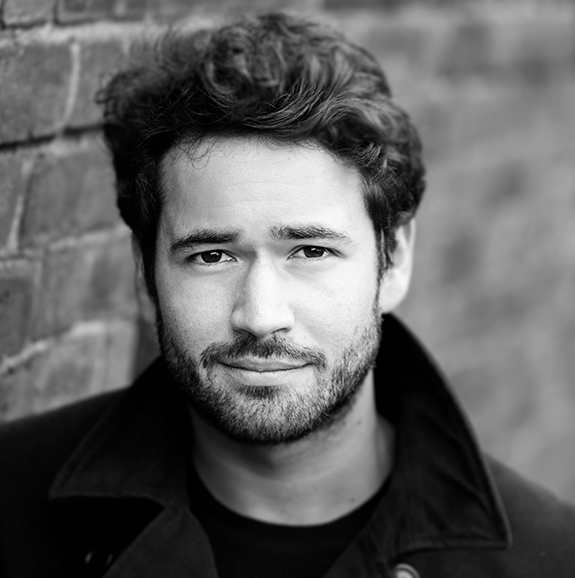 Jamie Susskind
Jamie Susskind is author of The Digital Republic (2022) and the award-winning bestseller Future Politics (2018), which received the Estoril Global Issues Distinguished Book Prize. A practising barrister, he is recognised worldwide as one of the leading intellectuals of the digital age. Jamie is a graduate of the University of Oxford and has held fellowships at Harvard and Cambridge. The Evening Standard has said that he "could be one of the great public intellectual rock stars of our time." Tony Blair has said that he "has established himself as one of the foremost thinkers on the transformative impact of the technology revolution."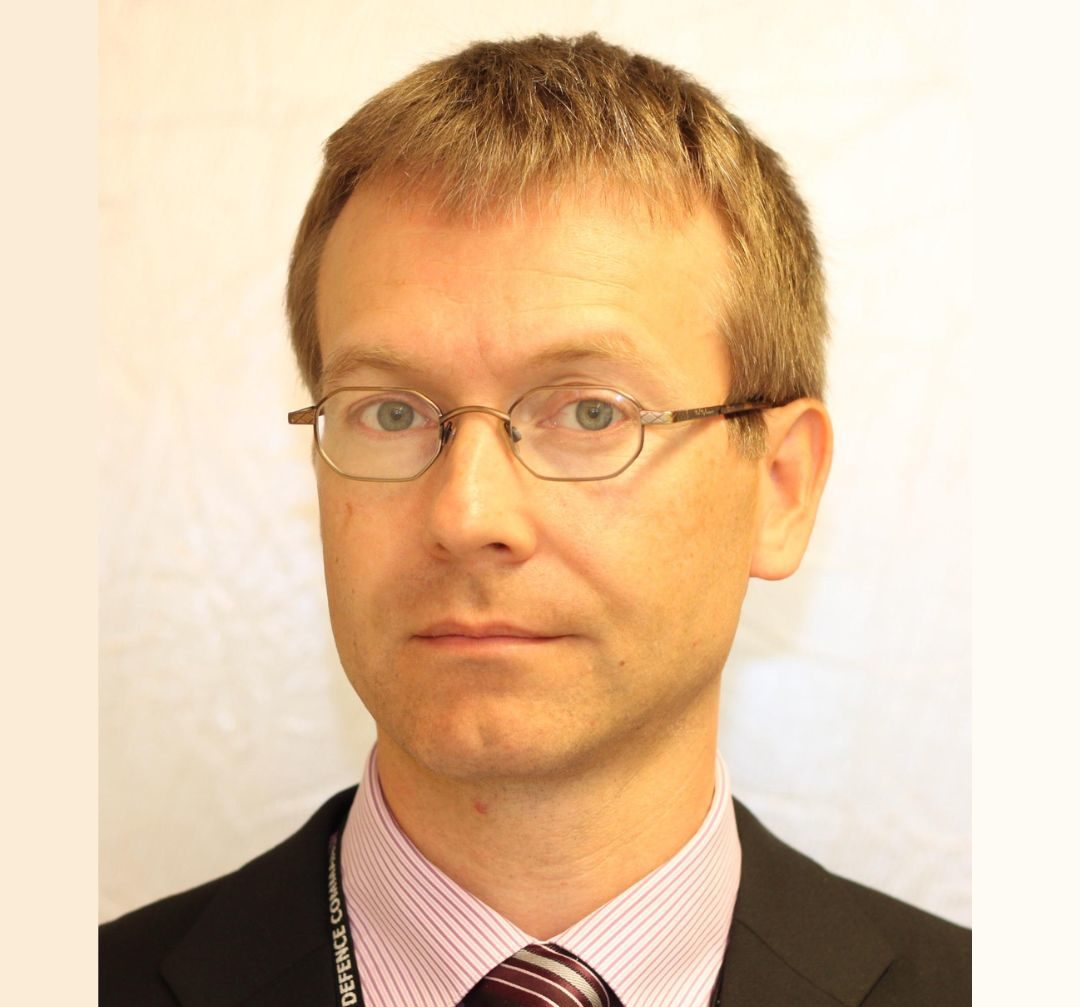 Pekka Appelqvist
Professor Pekka Appelqvist works in the Research and Analysis Unit of the Ministry of Defence, Finland. He is the Secretary General of the Scientific Advisory Board for Defence (MATINE), which is a wide-scanning and multidisciplinary scientific research network organization supporting national defence. In addition to the MATINE-duties, his responsibilities include various other defence research issues, policies, and technology activities. Prior to current position, he has also served at the Defence Command.
Before joining the defence administration, Appelqvist worked for 15 years in an academic career at the Helsinki University of Technology (Aalto University). He received his doctoral degree in the year 2000, and qualified as a professor in 2006. His research interest have mainly dealt with mobile robotics and autonomous systems, leading later into unmanned military applications, as well as their international regulatory process as an arms control issue.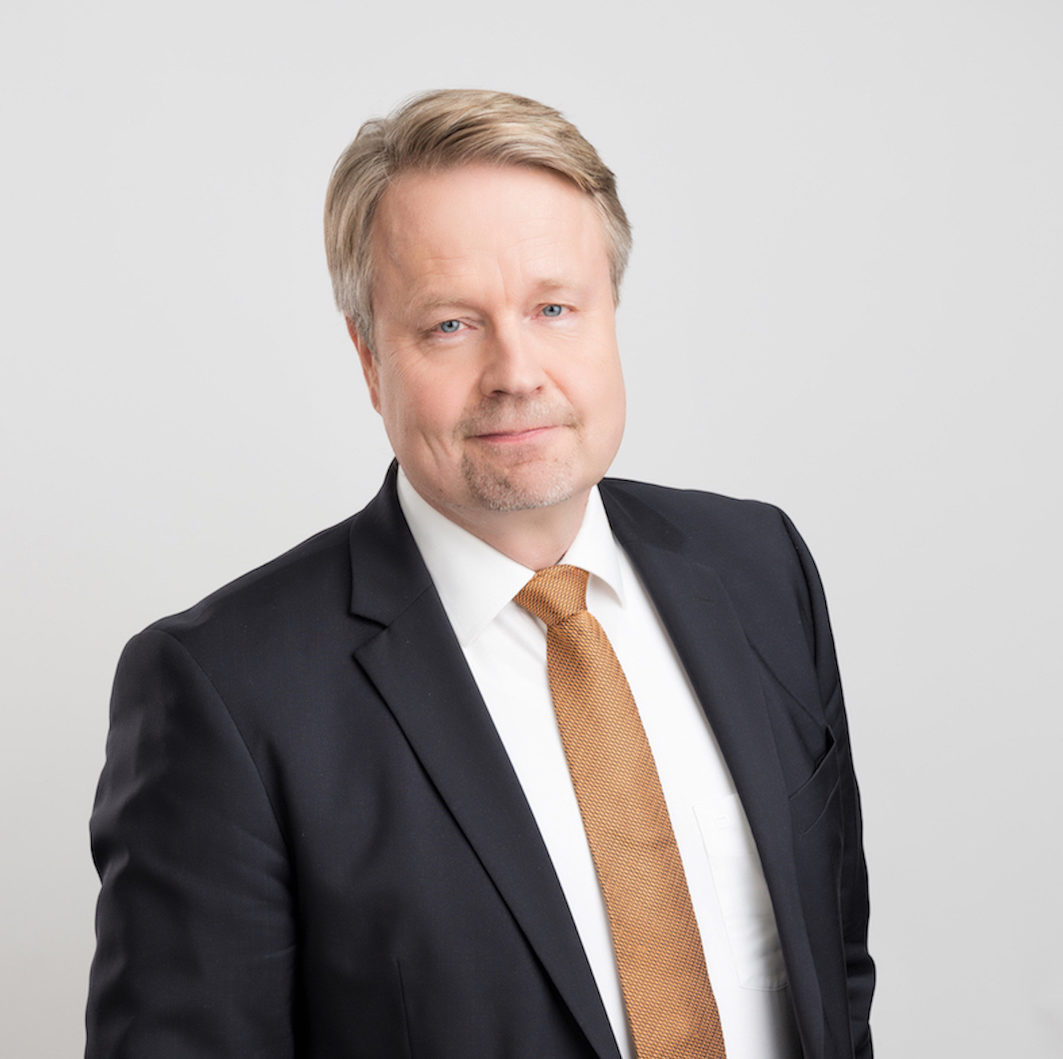 Matti Apunen
Matti Apunen (b. 1960) is a Professor of Practice at the Tampere University and a long-time communications consultant and columnist. His background is in the media, which he served for 26 years as a journalist and as the editor of the country´s second-largest daily newspaper, Aamulehti. He ran the Finnish Business and Policy Forum EVA, a pro-market think tank from 2010 to 2019. Mr. Apunen is currently the chairman of Finnish Broadcasting Company (YLE).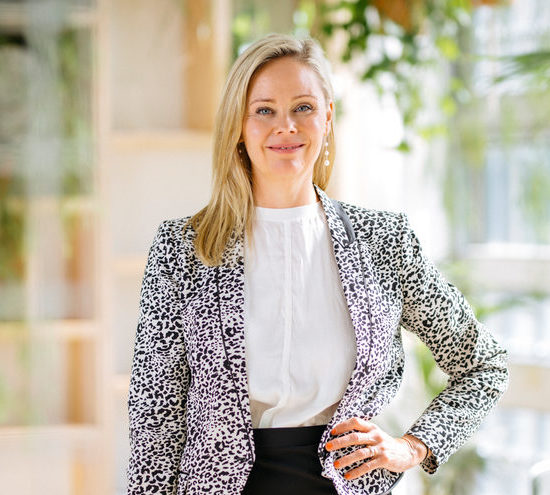 Veera Heinonen
Veera Heinonen (Master of Political Sciences) is Director of the Democracy and engagement theme at the Finnish Innovation Fund Sitra. The goal of Sitra is to strengthen and develop Finnish democracy. Throughout her career, Veera has been, in one way or another, involved in the promotion of vital democracy. First as a journalist and a correspondent, then as a civil servant and a diplomat, and finally as the Director of Communications, both at the Ministry for Foreign Affairs and at the Office of the President of the Republic of Finland.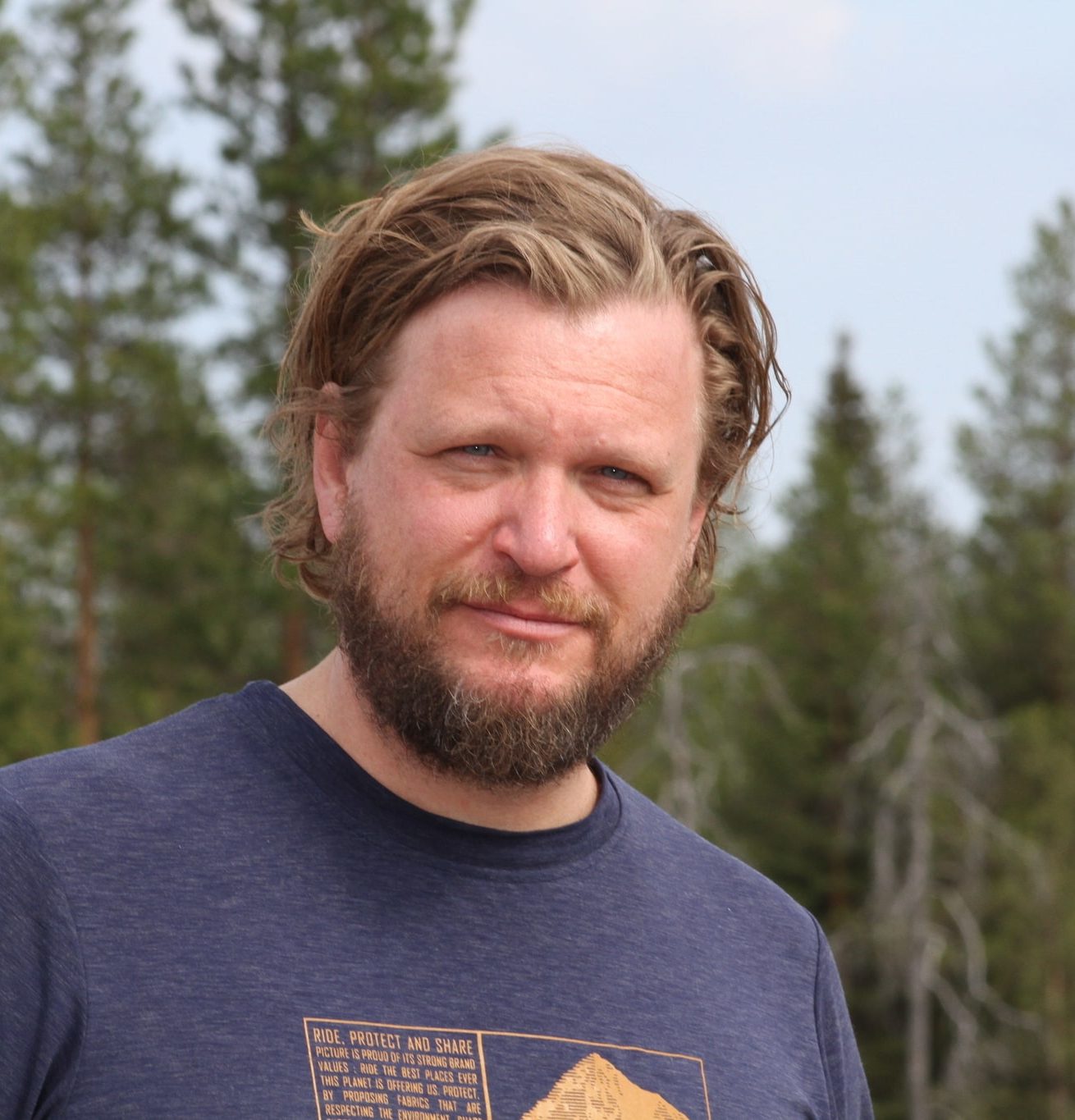 Thomas Hoyer
CEO Latitude 66 Cobalt Inc, Australia / Finland
2017-present
Exploration and mine development in Northern Finland
The Company has evolved from a single mine developer to a regional belt-scale explorer targeting multi-mine Cobalt-Copper-Gold operations. Acting in various government-linked battery initiatives, incl. Steering Group of the national BatCircle program.
Managing Director Tantalus Rare Earths AG, Germany
2013-2016
CEO Ruukki Group Oyj, Finland / UK
2009-2013
CFO Aldata Solutions Oyj, France / Finland
2003-2008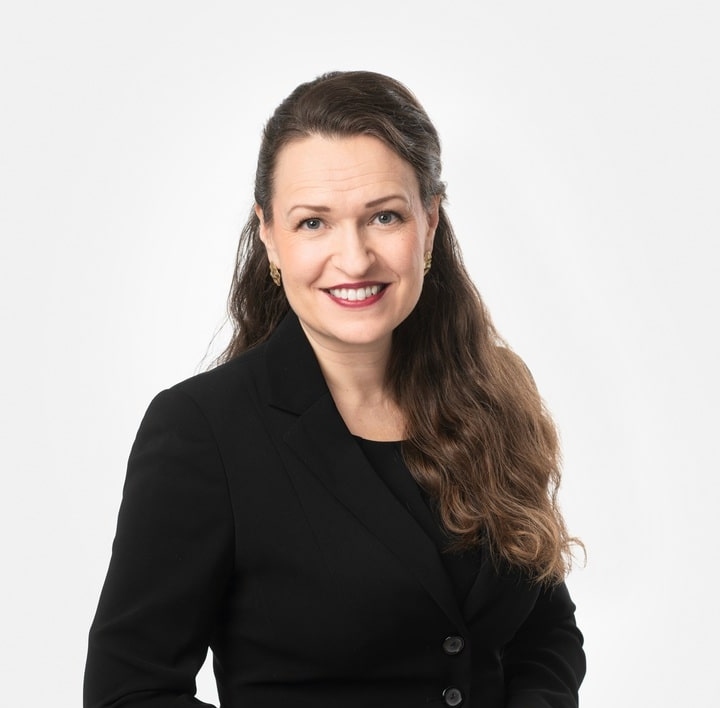 Anna-Kaisa Ikonen
Anna-Kaisa Ikonen is the Mayor of Tampere. She has a doctorate in social sciences and she has worked in several fields and leadership roles. She has been a Member of the Finnish Parliament, Secretary of State in two previous governments and has held various leading positions in the city administration. Ms Ikonen was appointed the Professor of Practice at Tampere University, the Faculty of Management and Business in 2017. Ms Ikonen last served as mayor of Tampere in 2013-2017.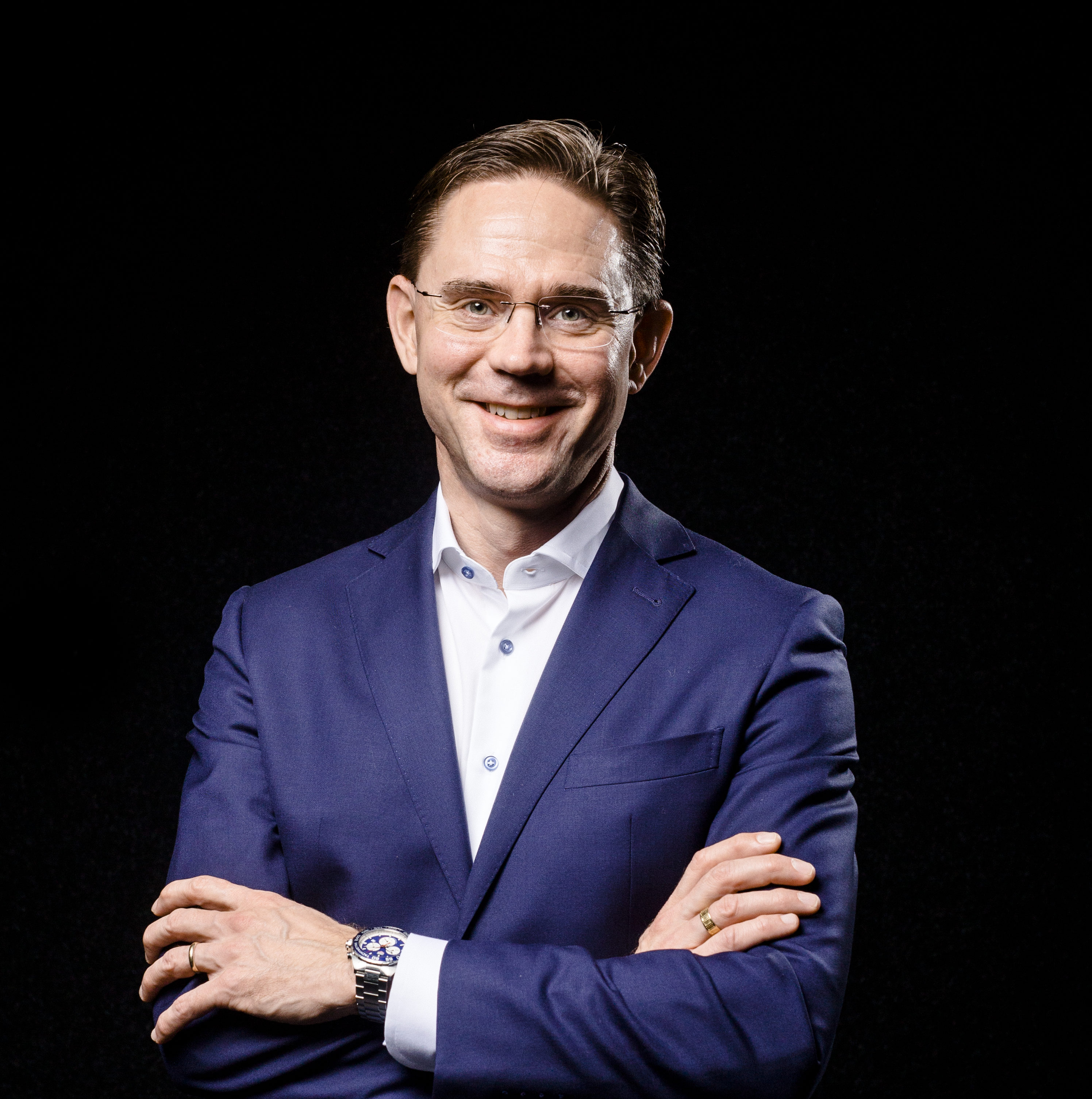 Jyrki Katainen
Jyrki Katainen, President (MSc in Political Sciences)
Jyrki Katainen is the President of Sitra.
Jyrki Katainen's career has focused on analysing societal change, finding solutions and decision-making. Before his appointment as the President of Sitra, Katainen was the European Commission Vice-President for Jobs, Growth, Investment and Competitiveness.
Prior to the Commission, he has held the positions of Prime Minister and Minister of Finance. During his 15 years as a Member of the Finnish Parliament he has chaired the Committee for the Future among other appointments.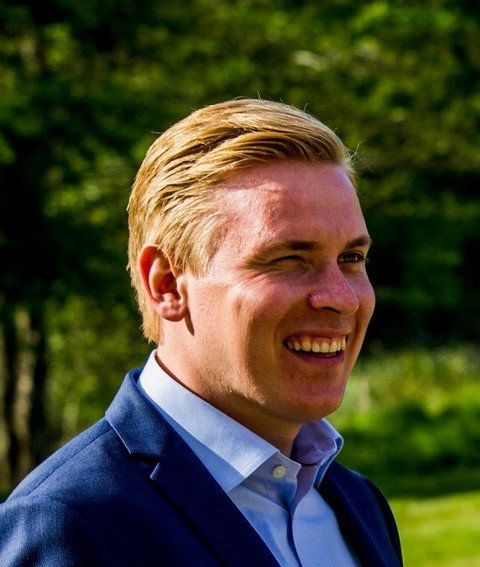 Morten Kromann
Morten Kromann has a career spanning a decade of service as an intelligence officer in the Danish Army, with numerous deployments to Afghanistan, followed by work for the International Committee of the Red Cross, and later the Danish Security and Intelligence Service. From 2016 to 2021 he has worked for Palantir Technologies, implementing advanced analytical software for law enforcement, and in the field of cyber security, including nation scale cyber defense. He studied international affairs at King's College London specializing in Cyber Security and AI Strategy, Middle East studies and Law at University of Copenhagen, and commissioned as an officer from the Royal Danish Military Academy.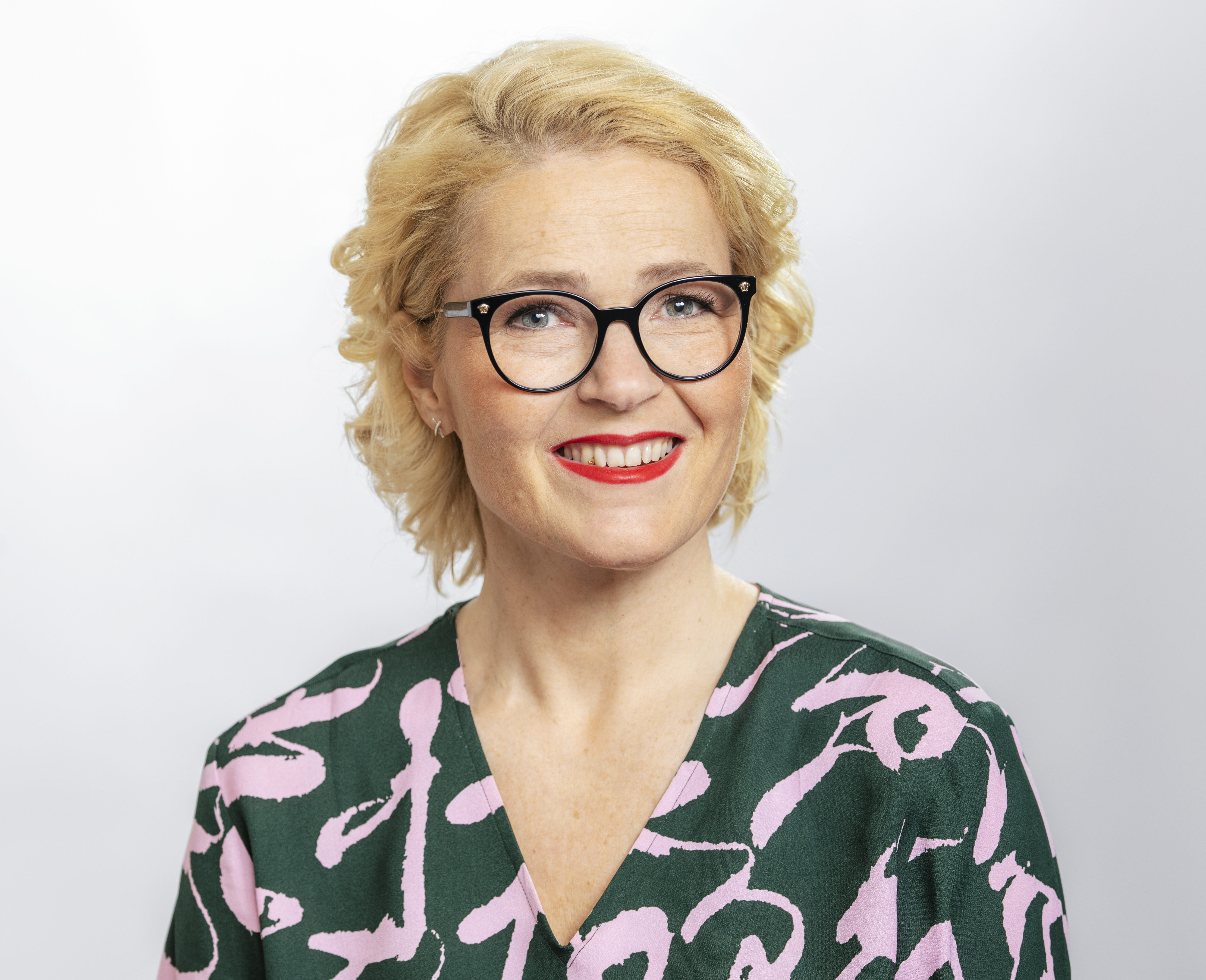 Miapetra Kumpula-Natri
Ms. Miapetra Kumpula-Natri is a Member of the European Parliament representing Finland and the S&D Group. She is eager to find sustainable solutions to climate change and to the energy sector. She advocates for more investments in research and knowledge as well as fair working life through the European cooperation. Digitalization, equal rights and equality at all levels are also close to her heart. She is a strong advocate for gender equality and women in tech and digital cooperation.
MEP Kumpula-Natri is a member of the Committee on Industry, Research and Energy (ITRE) and a substitute of the Committee on International Trade (INTA) and the Committee on Constitutional Affairs (AFCO). She has been the first vice-chair of the Special Committee on Artificial Intelligence in a Digital Age (AIDA), which has recently finished its work as the committee´s mandate was completed. MEP Kumpula-Natri is the vice-chair of the Delegation for relations with the United States and a substitute of the Delegation for relations with Japan. She is a standing rapporteur of the European Parliament´s INTA committee for WTO e-commerce negotiations and the chair and founder of the UN Generation Equality Friendship Group in the European Parliament. She was also a member of the European Parliament´s delegation to the Conference on the Future of Europe.
For 11 years, MEP Kumpula-Natri, who is an engineer by profession, was a member of the Finnish Parliament. Among other things, she was the chairperson of the Parliament's Grand Committee, which is responsible for expressing the Parliament´s stance on EU´s legislative proposals.  She was also a member of the municipal council of Vaasa for 20 years.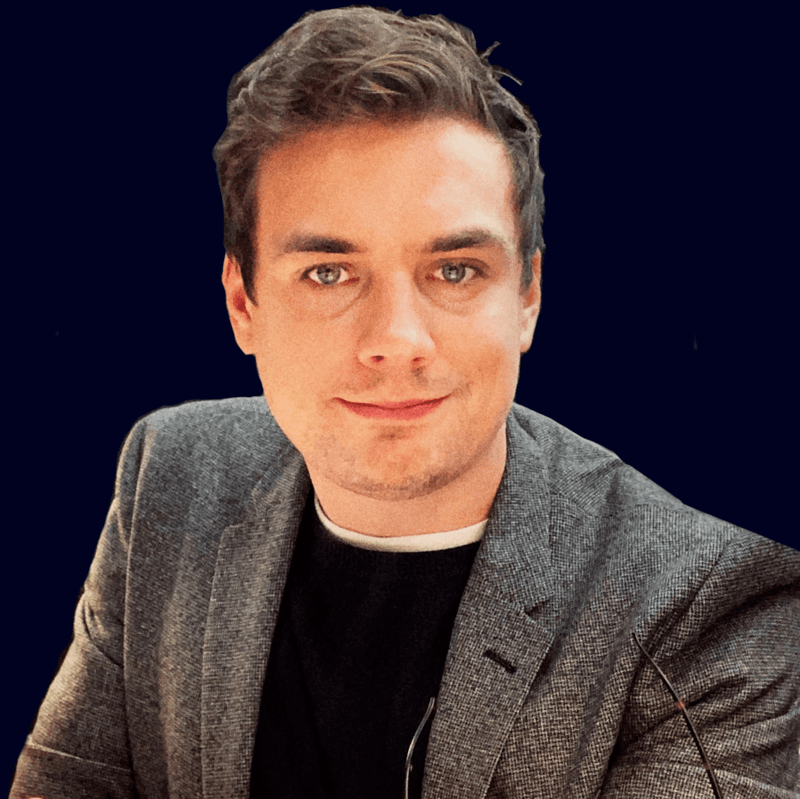 Igor Lys
Igor Lys is a French advisor in international relations, and a founder of Gambit – one of the leading French governmental consultancies on questions of governance, innovation, and global leadership. Gambit works with governments in different regions of the world, with a focus on Middle East and Eastern Europe. He is the author of "Neopolitics", a book on global shift in political practices (2019). Igor had also founded and led a series of international events, including one of Europe's biggest cultural events in Russia – VOICES film festival (2010-2018). Igor is also an associate expert of the Jean Jaurès Foundation think tank in Paris. He holds a MA in International Affairs from King's College London, a Geopolitical Analysis certificate from Sorbonne, and has trained at Yale. His hobbies include squash, hiking, and esports – professional computer gaming.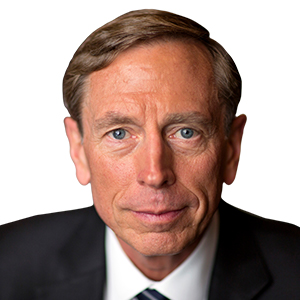 David Petraeus
General David Petraeus, US Army (Ret.), is a Partner with the global investment firm KKR and the Chairman of the KKR Global Institute, which he established in June 2013.  He is also a personal venture capitalist and serves on the boards of KKR companies OneStream and Optiv.  Before joining KKR, he served in government for 38-1/2 years, culminating his 37-year military career with six consecutive commands as a general officer, five of which were in combat – including the Surge in Iraq, US Central Command, and US/Coalition Forces in Afghanistan – and then serving as Director of the CIA, following Senate confirmation by a vote of 94-0.
He graduated with distinction from the US Military Academy in 1974 and later earned a Ph.D. at Princeton University.  He has held academic appointments at USMA, the City University of New York's Macaulay Honors College, Harvard's Belfer Center, and the University of Southern California.  He is currently a Senior Fellow and Lecturer at Yale's Jackson Institute for Global Affairs, Co-Chairman of the Woodrow Wilson Center's Global Advisory Council, Senior Vice President of the Royal United Services Institute, and a member of the Trilateral Commission, Council on Foreign Relations, and Aspen Strategy Group.
His many awards include four Defense Distinguished Service Medals, the Secretary of State's Distinguished Service Award, the Bronze Star Medal for Valor, two NATO Meritorious Service Medals, the Combat Action Badge, the Ranger tab, and master parachutist wings.  He has also been decorated by 13 foreign countries and is believed to be the only person who, while in uniform, threw out the first pitch of a World Series game and did the coin toss for a Super Bowl.  He was also runner-up for Time Person of the Year in 2007, when Russia's President Vladimir Putin garnered that honor.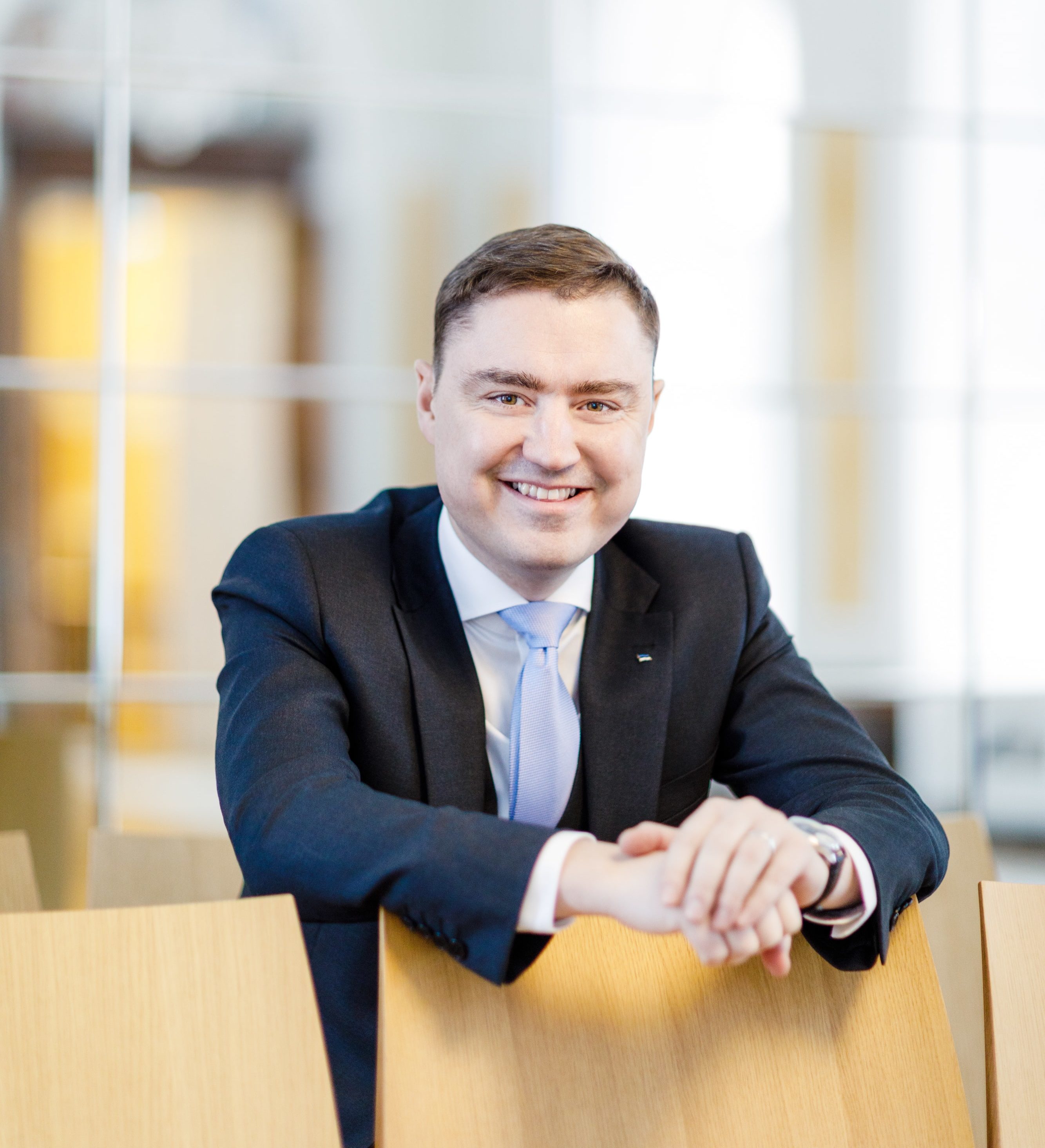 Taavi Rõivas
Background:
Taavi Rõivas was Prime Minister of Estonia in 2014-2016. During his term Estonia became known as e-Estonia, one of the most digital societies in the world.
Rõivas was minister of Health and Social affairs in 2012-2014. Estonia was the first country to introduce nation-wide digital health record and uses blockchain to keep the data safe. Rõivas accepted an award for "best global use of blockchain by government" on behalf of his country at World Government Summit in 2017.
Rõivas has serverd as Member of Parliament 2007-2012 and 2016-2020. During these years Rõivas chaired several committees, including the Finance Committee and European Union Affairs Committee.
Achievements:
Leading Estonia to be one of the most digital nations in the world. Named "the most digital nation in the world" by Wired, Estonia is a global pathfinder, who has built an efficient, secure and transparent ecosystem that saves time and money. Estonia was the first country to introduce a comprehensive digital ID that has been widely used for both private and public sector services.
Championing internationally recognised flagship projects: e-voting, e-health, e-residency, etc
Autor of the ALDE (family of liberal parties in the EU) manifesto for 2019 European Parliament elections.
Board Memberships (Current and Previous):
Nordic Investment Bank, Audit Committee, 2009-2012
State Real Estate, Estonia, Chairman of Board (millions of m2 in real estate under management and developed) 2007-2012
Kredex (Financial Services), Member of Board 2011-2012
Vilnius Blockchain Centre, Member of Board 2018-2020
Lympo (health-tech startup), Member of Board 2018-2020
Auve Tech (tech company developing Level4 autonomous shuttles), Chairman of Board 2020-
Education:
Economics and Business Administration from University of Tartu
Tallinn Secondary Science School
Areas of Expertise: E-government, digital economy, AI, regulation, Autonomous transport
Current Location: Estonia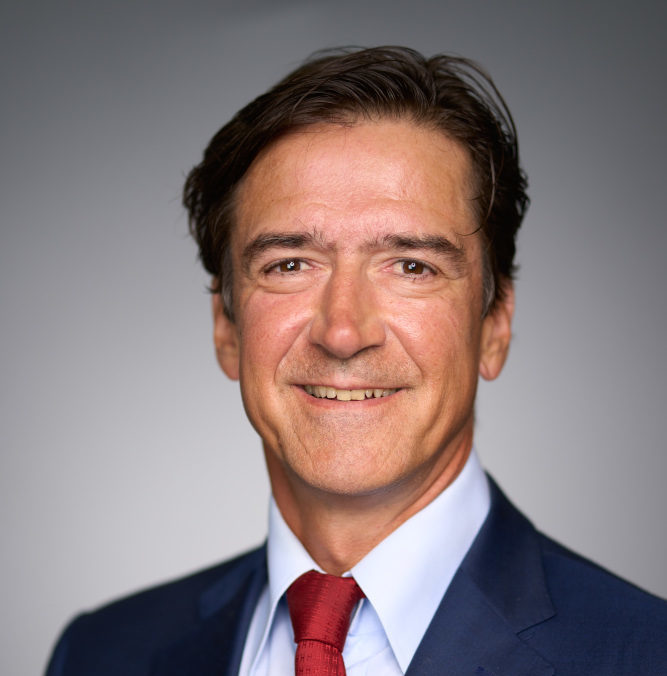 Kai Sauer
Ambassador Kai Sauer, Under-Secretary of State
Mr Kai Sauer is the Under-Secretary of State for Foreign and Security Policy at the Ministry for Foreign Affairs of Finland since June 2019. Before that, he served as the Permanent Representative of Finland to the United Nations, in New York (2014-2019). Mr Sauer hasworked for the Finnish Foreign Ministry for nearly 25 years and served in Croatia, Kosovo, Austria, Indonesia and the US. He has held several senior UN positions.
Mr Sauer was born in Hamburg, Germany in 1967. He graduated from Tampere University in 1995 with a Master's in International Relations. He has also studied in Hamburg and Berlin. In 2007, the Finnish President awarded Mr Sauer the honorary title of First Class Knight of the Order of the Lion of Finland. Mr Sauer's military rank is corporal. He holds a Honorary Doctorate of Northland College, Wisconsin, USA.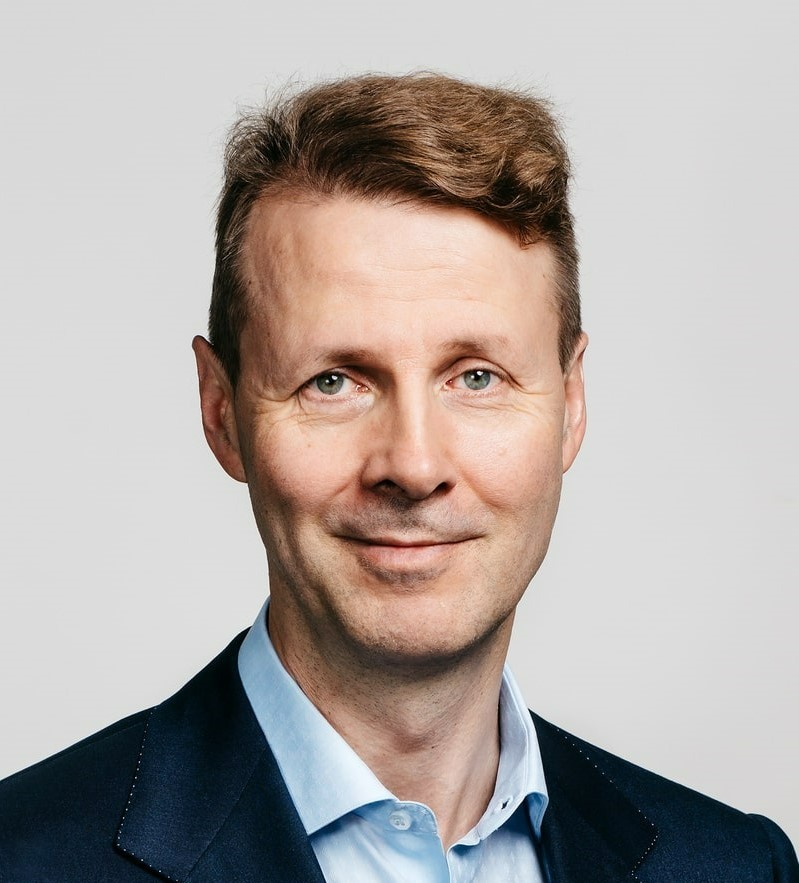 Risto Siilasmaa
Risto Siilasmaa is the founder of F-Secure and WithSecure Corporations and the Chairman of the Board of Directors of WithSecure having served as President and CEO of F-Secure in 1988-2006. He is also an active venture capital investor with over 30 active investments via First Fellow Partners, a fund management company where he is both a general partner and the only limited partner.
Mr Siilasmaa was the Chair of the Board of Directors of Nokia Corporation in 2012-2020. He joined the Nokia Board in 2008 and became Chair in 2012. Prior to that he also served as the Chair of the Board of Directors of Elisa Corporation in 2008-2012.
Mr Siilasmaa is a Board member of Futurice, Picosun, Pixieray and Quanscient and a member of Komatsu International Advisory Board, a member of the International Advisory Board at IESE Business School and a member of the Global Advisory Board of Yonsei University School of Business (YSB). In addition Mr Siilasmaa is the Chairman of the Technology Advisory Board appointed by the Finnish Government in 2020 and a Senior Advisor to the Boston Consulting Group. Since 2017 Mr Siilasmaa has served as a Finnish Chairman of the China-Finland Committee for Innovative Business Cooperation.
Mr Siilasmaa is a member of the Global Tech Panel, an initiative of the EU High Representative for Foreign Affairs and Security Policy and he was a member of the European Roundtable of Industrialists (ERT) in 2012–2020.
Mr Siilasmaa holds a Master of Science degree from the Helsinki University of Technology and he was awarded Honorary Doctorate in Technology by Aalto University schools of technology in 2018 and by L.N. Gumilyov Eurasian National University in 2019.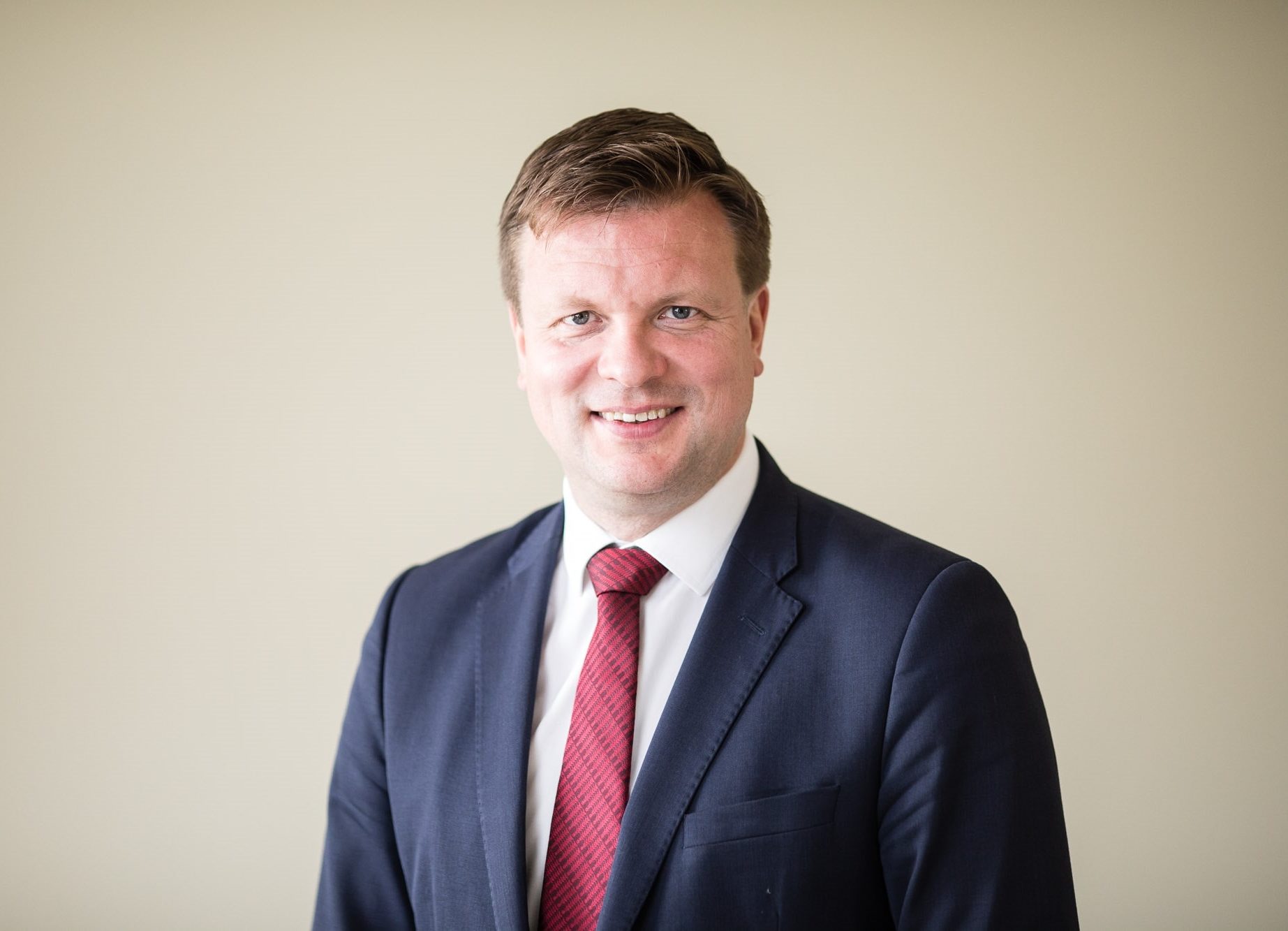 Ville Skinnari
Minister for Development Cooperation and Foreign Trade of Finland, Ministry for Foreign Affairs
LLM (Master of Laws), BBA (Bachelor of Business Administration) and BA Hons
Ville Skinnari has been serving as Finland's Minister for Development Cooperation and Foreign Trade in the cabinet of Prime Minister Sanna Marin since 2019. Skinnari has been member of the Finnish Parliament since 2015. Earlier in his career, he worked in the field of international trade, including developing Nokia's service business for the Asian and European markets and serving as the Business Development Director for the Koillismaa region. He has also ran a small company of his own and worked as a specialist in international law. From 1995 until 1999, Skinnari worked as a freelance journalist in Japan, the Netherlands, and the United Kingdom. Since 2019 Skinnari is Member of the Governing Board for OECD/UNDP Tax Inspectors Without Borders (TIWB). Previous activities include: Hockey Unlimited, Member of the Board (2014–2019); Lahti Energia Oy, Vice-Chair of the Board (2013–2017).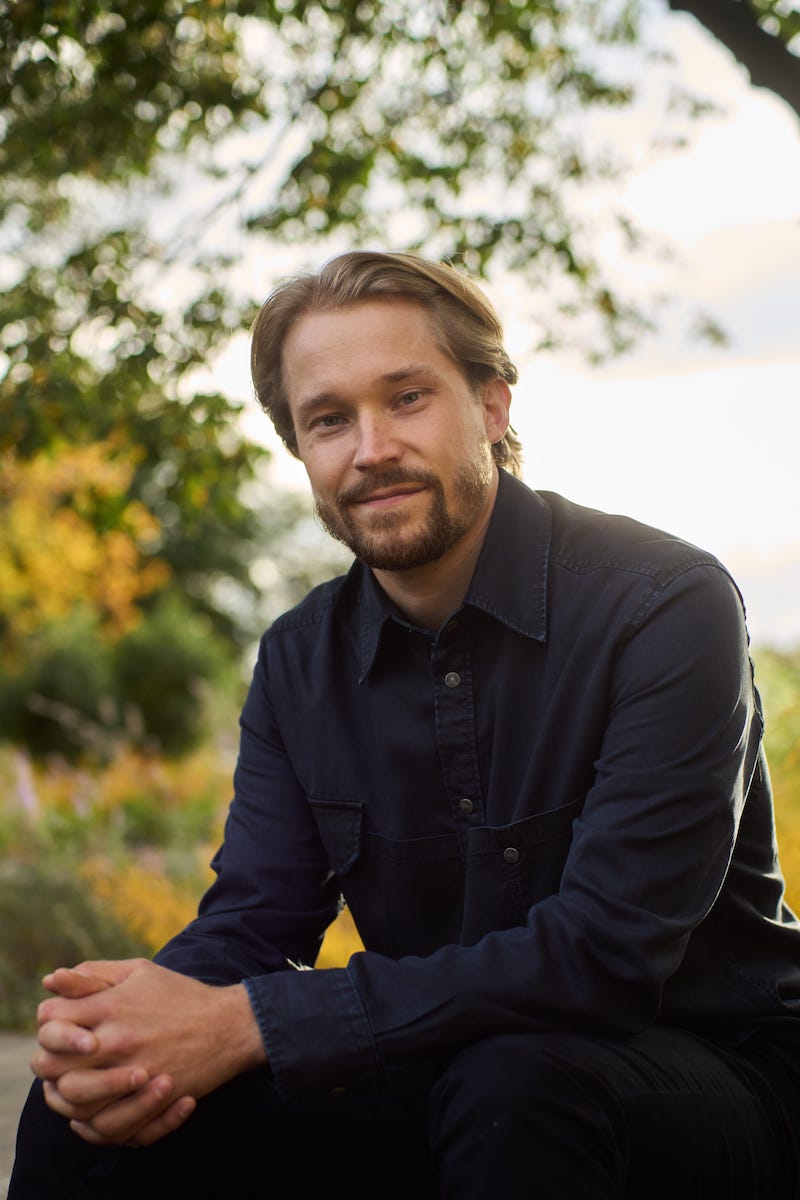 Joonas Tuhkuri
Joonas Tuhkuri (PhD, MIT) is an economist based in Berlin and an Assistant Professor of Economics at Stockholm University from 2023. His research focuses on technology, work, skills, and personality using novel large-scale data. Joonas' latest research documents that technology investments in manufacturing led to increases in employment, contrasting with the prevalent concerns about the future of work. His research has been featured widely in the media, including The Economist, Washington Post, and Bloomberg. HS Visio also listed Joonas in their 35 under 35 in Finland. Joonas previously created a real-time forecast ETLAnow that predicts unemployment using Google search data.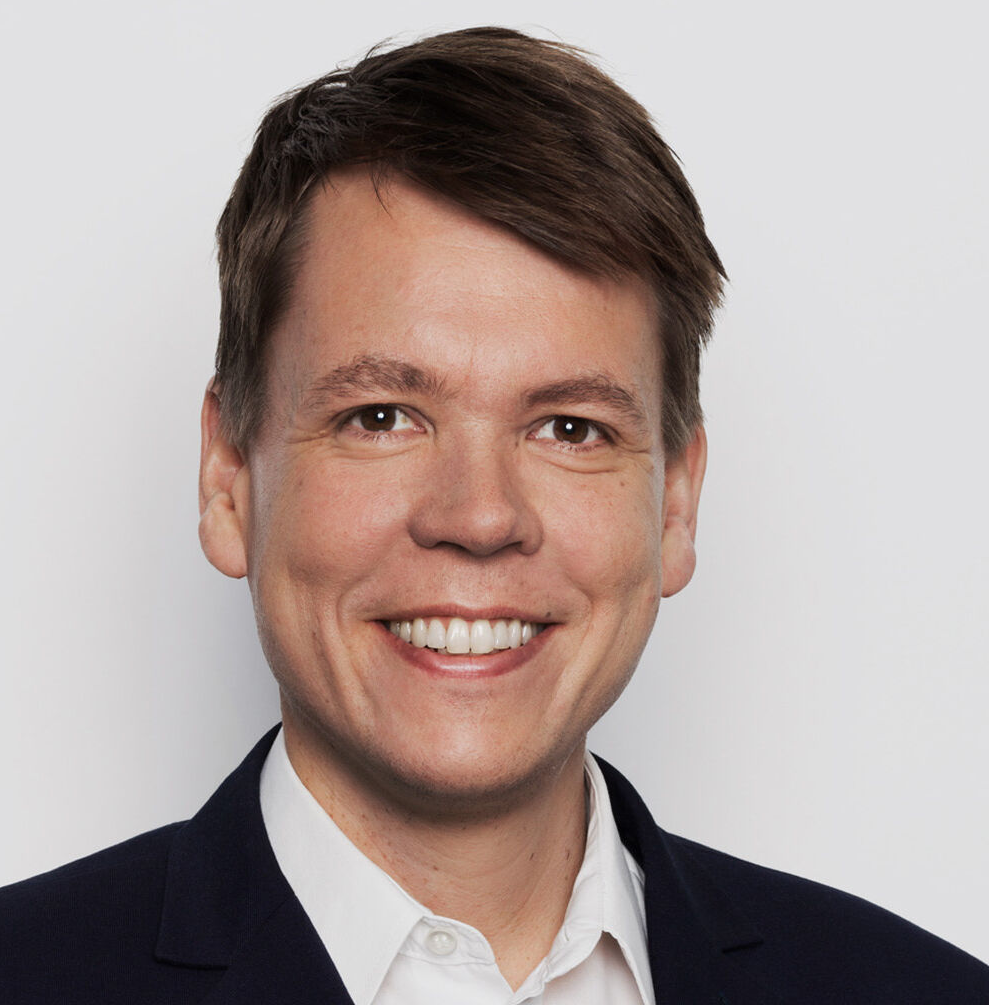 Juha Vartiainen
Juha Vartiainen is the COO and co-founder of IQM Quantum computers – the leading European company delivering quantum computers. IQM is an award winning growth company that works with universities, research institutes and governments in Europe and APAC region on solving the ground breaking problems in AI, finance, new materials, and drug discovery.
Earlier Dr Vartiainen worked in R&D in the field of medical equipment and space engineering. He has also been coordinating Finnish contributions to international standardization of ICT domain in ISO/IEC. Dr Vartiainen holds a Doctor of Science degree from the Helsinki University of Technology.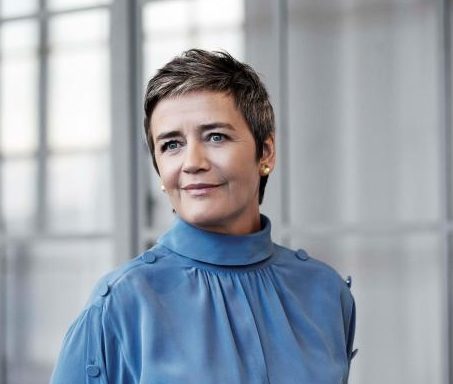 Margrethe Vestager
Executive Vice-President for A Europe Fit for the Digital Age and Competition,
European Commission
2019-present
European commissioner for Competition
2014-2019
Minister for Economic Affairs and the Interior
2011-2014
Political leader of the Social Liberal Party
2011-2014
Member of Parliament (Frederiksborg County constituency, then North Zealand
greater constituency)
2001-2014
Political leader of the Social Liberal Party and Chairwoman of the parliamentary
group
2007-2011
Minister for Education
2000-2001
Minister for Education and Minister for Ecclesiastical Affairs
1998-2000
Head of secretariat with the Agency for Financial Management and Administrative
Affairs
1997-1998
Special consultant with the Agency for Financial Management and Administrative
Affairs
1995-1997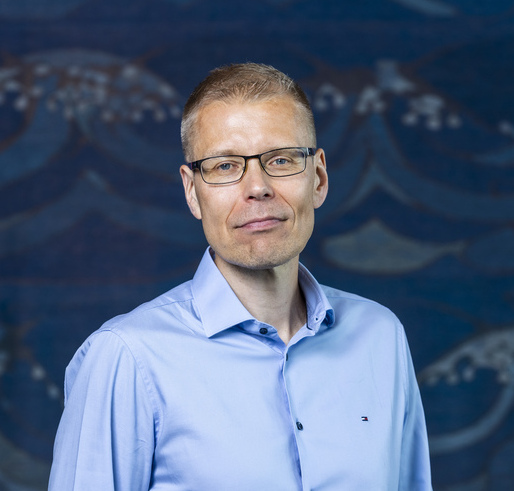 Valtteri Vuorisalo
Valtteri Vuorisalo is a Professor of Practice for National Security and Security Policy at Tampere University. Dr. Vuorisalo is also Senior Visiting Research Fellow at King's College London, Department of War Studies, and member of board at the Scientific Advisory Board for Defence in the Ministry of Defence (MATINE). His research focus revolves around the theme of flow security, and the security impact of data and information flows especially. He holds a PhD from the University of Tampere. In the private sector Valtteri is a member of Accenture Finland's leadership team and the account lead for defense and national security clients in Finland. He also leads Accenture's Tampere office.
Mari Walls
Professor Mari Walls is the President of Tampere University. Tampere University was formed in 2019 in a merger between the former Tampere University of Technology and University of Tampere. Tampere University is one of the most multidisciplinary universities in Finland bringing together research and education in technology, health and society. Tampere University is a community of around 22,000 students and over 4000 staff members.
Mari Walls worked previously as the first President and CEO of the Natural Resources Institute Finland. Previously, she has worked, among others, as the Director of the Marine Research Centre in the Finnish Environment Institute, as Professor of Biodiversity and Environmental Sciences at the University of Turku, and as Programme Director at the Academy of Finland. She has hold a several positions of trust including serving as a Chairman of the Board of Tampere University of Applied Sciences and of the Finnish Meteorological Institute, as Member of the Board of Varma Mutual Pension Insurance Company, VTT Technical Research Centre of Finland, Technology Academy Finland Millennium Prize and the University of Oulu.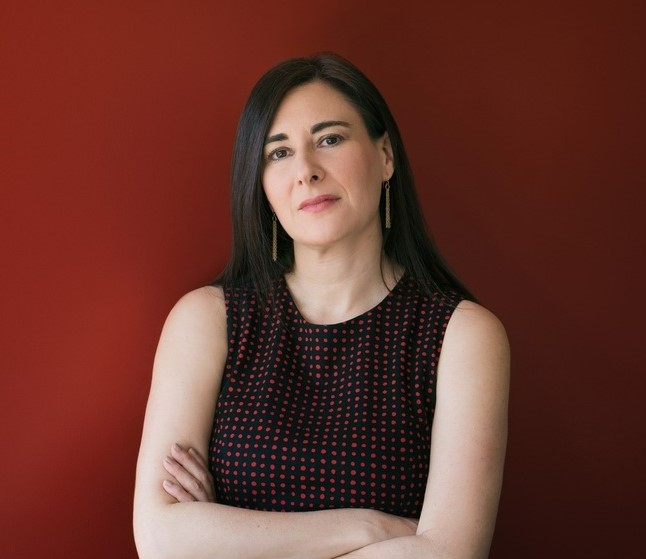 Sharon Weinberger
Sharon Weinberger is The Wall Street Journal's national security and foreign policy editor. Previously, she was the Washington, D.C. bureau chief for Yahoo News. Prior to that she was an executive editor at Foreign Policy magazine, and earlier, the national security editor at The Intercept. Her third book, published in 2017 by Knopf, is The Imagineers of War: The Untold Story of DARPA, the Pentagon Agency That Changed the World. She has held fellowships at the Radcliffe Institute for Advanced Study at Harvard University, MIT's Knight Science Journalism program, the Woodrow Wilson International Center for Scholars, the International Reporting Project at Johns Hopkins School of Advanced International Studies, and Northwestern University's Medill School of Journalism. She has written on military science and technology for the New York Times, New York Magazine, the Washington Post, the Financial Times, Wired magazine, Nature, BBC, Discover, and Slate, among other publications.